Escorts in Cologne: Choose a Premium Service with HCE
Welcome in Cologne. Please take your time to browse our website and find Cologne escorts. Our escort agency provides ideal female companionship for a whole range of occasions, from glittering social events to discreet erotic encounters. Whether they are helping you host an important business dinner in Cologne and surroundings or sharing a hot tub with you in one of the city's exclusive spas, you can expect our high class Cologne escorts to display the same self-assurance and poise. When you book with our escort service, you can count on us to supply models who are as graceful as they are beautiful.
Our clientele are typically gentlemen of impeccable taste, high flyers in their field with an eye for detail, men of the world who can afford the best of everything. For this reason, our Cologne escort agency prides itself on offering only the most stunning young ladies for your entertainment, handpicked for their flawless beauty and sparkling personalities. The photographs in our model profiles do not lie – there is absolutely no airbrushing involved, our high class escorts really are that spectacularly gorgeous, and we can vouch for them all when it comes to their complete dedication to providing you with a five star experience, day and night.
As well as offering an enchanting selection of beautiful models, our high class escort service can also cater to all your other needs when you visit Cologne, arranging hotels and transportation, securing you reservations at the best restaurants and VIP seating at the most sought after nightspots. Nothing is too much trouble, just give us a call and let HCE arrange the perfect stay for you.
Top Escort
High Class Escort make men dreams come true ..
Our office is available for you in terms of reservation requests seven days a week, 365 days a year, 24 hours.
You can reach us in the office at any time right here: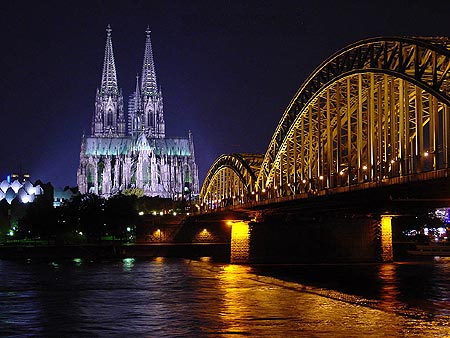 A short introduction to Escorts Cologne
For centuries, Cologne's position on the Rhine made it an important trading centre. Today, it is a significant player in the nation's film and media industries. Over a third of all German TV programmes are made locally, and film crews are constantly shooting all around the city. Some 55,000 people are employed in the sector locally, mostly in the 20-hectare Media Park in Neustadt-Nord, home to EMI Music and several radio stations.
To add to the city's high profile, a huge number of trade fairs are held at the Koelnmesse exhibition hall, among them Dmexco (Digital Marketing Exposition and Conference); Gamescon; Intermot, which deals with motorcycles, scooters and bikes; and Photokina, which brings together everything to do with photographic imaging. Our escort service is happy to help arrange stays to tie in with any of these events. With over 30 museums and more than 100 galleries, Cologne also has plenty to offer in terms of culture. Its most famous landmark is its Gothic cathedral, which regularly tops the lists of Germany's most visited tourist sites. Mainly constructed between the 13th and 15th centuries, it was left unfinished by its medieval creators and finally completed in the 1880s.
Cologne also has twelve Romanesque churches, destroyed by Allied bombing during WWII and painstakingly rebuilt over many decades. Its compact and picturesque Old Town is full of charming period features such as the Heinzelmännchen fountain, whose stone frieze illustrates a local fairy tale. Our escort service HCE is well aware of the city's history and achievements, and we try to supply the kind of high class escorts who will help executives and entrepreneurs make the very best of impressions against this metropolitan backdrop.
Spending time with our high class escorts cologne
When you book one of the models from our escort agency HCE in Cologne, there is plenty for the two of you to do together in this town. A bit of sightseeing, of course – a stroll across the Hohenzollern Bridge that spans the Rhine, or a visit to the Museum Ludwig, just by the cathedral, to see its priceless collection of Picassos and American Pop Art by the likes of Andy Warhol and Roy Litchenstein. Compact and picturesque, the city centre is ideal for you and one of our escorts to explore on foot, full of narrow alleyways lined with houses and taverns steeped in Germanic character. These must-see sites take on an extra-special gloss when enjoyed in the company of one of our bright and beautiful models of hce in cologne.
Next, lunch at one of the restaurants and cafes around Alter Markt and Heumarkt – our escort service in Cologne will be happy to call ahead to make bookings. Then to the Mittelstrasse, the city's most exclusive shopping boulevard, to browse its 70 or more high-end stores – a place where you can find designer menswear, fine leather goods, jewellery and perfume. And then, once the pair of you have had a chance to break the ice, perhaps some quiet time back in your suite or in your hotel spa, releasing the tension of the day-to-day grind with a relaxing sauna. Extremely at ease in their own skins, our high class escorts love nothing more than to shed some layers and bask in hot steam or bubbly, scented water, and we are sure you will find their enthusiasm catching.
In the evening, our escort agency in Cologne can make arrangements for you to enjoy some Michelin-starred dining, followed by a trip to one of the smart clubs and cocktail bars that have sprung up along the scintillating new Rheinauhafen complex on the waterfront, with its distinctive, gravity-defying"Kranhauser" or crane towers. It is a perfect setting for one of our high class escorts to show off her social skills as she enthralls your friends with her many charms, acts as hostess at your VIP table or becomes whatever you need her to be for the evening.
Finding accommodation with our escort agency HCE
If you are planning to entertain one of our ladies in your suite, choosing the right hotel becomes even more important than usual. Beautiful décor can set the scene and establish an appropriate romantic mood, helping your model to be the fantasy woman of your dreams. And just as crucially, well-appointed luxury accommodation will also offer all sorts of spa and gym facilities that the two of you can enjoy together, bonding and unbuttoning in a relaxed, intimate setting.
The city boasts more than 250 hotels, and you can count on our escort service in Cologne to know which are the very best. For example, the Excelsior Hotel Ernst on Trankgasse is notable for its high society feel. Smooth, discreet service is matched by the old-school opulence of the furnishings and magnificent marble bathrooms which will have our models purring with pleasure as they refresh themselves and slip into something more comfortable. The hotel's Asian restaurant is a great place to kick off an evening that won't be short on spiciness.
Our escort agency in Cologne can also point you towards several other excellent hotels. Centrally located on Heumarkt, the Dorint Hotel offers cool modern décor and access to a deluxe health club with a swimming pool, sauna and hot tub, ideal if you want to spend a few hours with one of our high class escorts de-stressing in peaceful, luxurious surroundings. There is also a bar with live music, so you have everything on hand for a delightful time with your lady companion. With views over the old town and the Rhine, the Hyatt Regency has 5-star creature comforts such as a spa area, steam room, and an elegant restaurant serving international cuisine. You can also book massages for you and one of our Cologne Escorts.
Let yourself be impressed by the luxury of the Excelsior Hotel Ernst in a stunning video:
Eating out with your escort model
There is no better way to get to know one of our models than over some quality fine dining, and our escort agency HCE has the best restaurants in this town on speed dial. One of our favourites is Ristorante Alfredo on Tunisstrasse, near the city opera house. Since it was opened in 1973, this Michelin starred restaurant has worked tirelessly to remind everyone that there is more to Italian cuisine than pizza and pasta. Among chef Alfredo Carturan's splendid signature dishes, you might like to try the succulent duck or the turbot with artichokes.
Masterminded by chef Jean-Claude Bado, Bistro B on Komodienstrasse offers lively new takes on traditional French cuisine in a deceptively simple setting that breathes restrained elegance. Meanwhile, Osman 30 is worth visiting for its location alone, high up on the 30th floor of the Koeln Turm, the glittering centrepiece of the city's state of the art MediaPark. However, you'll soon be distracted from the stunning views by the fragrant Mediterranean cuisine and impressive wine list.
High Class Escort Service HCE offers tips on nightlife
The city has so many places to go clubbing, it can be hard for newcomers to know where to start. The so-called Party Mile on Zülpicher Strasse, which boasts a strong alternative and indie scene. The Rings, the local term for the shopping boulevards that run from Friesenplatz to Barbarossaplatz, a hive of hip hop and techno. The choice is endless. Thankfully, you can rely on our escort service to provide some helpful suggestions.
Perhaps the best place to take one of our high class escorts is the smart, trendy Belgian Quarter centring around Brüsseler Platz. Here you will find a whole host of sophisticated venues where you can show off the beautiful woman on your arm and be thrilled at the sight of her strutting her stuff and letting down her hair. HCE particularly recommends Pau Tau on Brabanter Strasse for its retro feel and range of mouth watering cocktails, while Roxy on Aachener Strasse is one of the oldest clubs in the area, with a tracklist that reaches back to the 80s.
If you are short for time, the Stadtgarten on Venloer Strasse is a one-stop venue which boasts a restaurant and traditional beer garden as well as one of the hottest clubs in the Belgian Quarter, Studio 672 – a place where you and one of our high class escorts can dine in style before indulging in some of the city's best clubbing. Looking beyond the Belgian Quarter, we would also like to draw your attention to Candy Shop on Girlitzweg, a mecca for lovers of house music which is also extremely popular with the local media celebrities.
Deeply dive into cologne nightlife:
Shopping in Cologne
Dusseldorf is THE fashion town in North Rhine-Westphalia according to media. However, quite quietly and almost by the way the city of Cologne moults to the fashioncity and is to be overtaken, besides, Dusseldorf. Ladies of the Escorts Cologne accompanying agency, in particular ladies of the HCE Agency extensive shopping tours love by the boutiques of Cologne.
Those who are on the lookout for luxury fashion and designer dresses, have to visit the Mittelstraße. This is the most exclusive shopping boulevard in the inner city. About 70 stores and boutiques with upscale and high-priced articles, wait for their customers to come. A highlight is the "Concept Store "Apropos", which makes a good impression through it´s ambience.
The stylish corner Ehrenstrasse Mittelstrasse/ Apostelnstrasse: Enjoy with your company the narrow streets of the Cologne city centre and inspire yourselves from hip audience, quirligen, unconventional activity on the streets of Cologne. Enjoy the admiring looks of the passers-by towards of your charming lady. You discuss our always well dressed accompanying ladies with pleasure with a common shopping stroll as your Personal-Shopper. We recommend to visit the following boutiques in the Cologne city centre: Claudia Carpendale (Mittelstrasse 38) or limit (Ehrenstrasse 61-63).
Fashion boutiques quite personal recommendations: Our ladies like to guide you to the Fashion temple in Cologne, (Mittelstrasse 12) BY THE WAY. From Mittelstrasse a narrow way held in loud pink leads net curtain only hardly observably to the exclusive Concept By the way. They have never been there? Book one of our ladies and make up for this shopping event as quickly as possible. Right into the unusual pleasure! On approx. 2,000 square metres you experience the unique shopping world of Cologne, with brands like Gucci, Prada, Dior Homme, Tom Ford, Dolce & Gabbana, Seven for all mankind or MiuMiu. If you and yourcompany had to dine long, spoil yourselves in the attached restaurant of fisherman. R. Fisherman and his team with modern kitchen are glad about you and your lady.
Another confidential tip not only for the ladies: for a fashion-conscious man citta Di is Bologna Cologne is the place to be. Here the fashion is in the foreground for man. The boutique off the person-overrunning shopping miles is a confidential tip and sells with priority to regular customer among other things actor, artists and public figures. Labels like Dsquared, Dries van marks, John Galliano or Unconditional are offered in this collection width only here to an audience. If you need a break of many trying on, bring yourselves forward, nevertheless, simply by your fashion expert to your model the newest ladies' fashions. Maybe it is recompensed by you with a nice Accessoire or Fashion piece. Create your unforgettable moments in the nice city of Cologne. You will enjoy our ladies!
What are the benefits of our escort agency?
HCE stands head and shoulders above its competitors by virtue of its customer service and exacting standards. Discretion and flexibility are our watchwords. Our escort service in Cologne treats our clients with the utmost confidentiality, and our ladies can be booked for anything from two hours to a full week. Fluent in English and available 24 hours a day, 365 days of the year, we are always ready to assist with your every need – not only high class escorts, but also every aspect of your stay. Last minute bookings are no problem. If you suddenly find yourself at a loose end in the early hours of the morning, simply call our escort agency and you will soon have a charming young companion to see in the dawn with you.
Our services at a glance:
Discretion
Flexibility
Every day available, 24 hours, 365 days a year
Last minute bookings possible
Georgous escort ladies as companion for every occasion
The prices of our service are clearly laid out on our website, so that you will know exactly where you stand. We ask our gentlemen to pay in cash up front, and also to cover travel costs and any other expenses our models might incur. In addition, we request a deposit beforehand. However, we are confident this will all seem thoroughly worthwhile when you spend quality time with one of our ladies, safe in the knowledge that she had been supplied by a discreet and trustworthy agency.
Additional offers from our escort service in Cologne
Here at HCE, we aim to offer not only the most captivatingly beautiful and charming model but also a whole package of services which can last anything from a few hours to several days. Our escort service can arrange luxury hotel accommodation and have one of our high class escorts waiting for you in your suite when you arrive; or, if you prefer, we can organize it so you meet her in one of the premiere restaurants or bars.
We can also take care of all of your transportation needs, booking limousines to collect you from the airport and take you round the city, and even chartering private jets to fly you in and out of Cologne. If you arrange an overnight stay with us in Cologne or Dusseldorf, we will pick you up from the airport, bring you in any other city of Germany like Munich, Frankfurt or Berlin and drop you off again free of charge. When you let us handle your stay, our escort agency will make all the arrangements with the greatest professionalism, ensuring a visit that runs seamlessly from one luxurious treat to another – with our high class escorts as the veritable cherry on top.
The key services of our escort agency in Cologne
"Two's company, three's a crowd," they say. Not with HCE. The only thing that could possibly be more delightful than booking one of our escorts is to book two … or more. Look on the Duo page of our escort service, and you will be able to find out which of our models are happy to work in pairs (or trios), and which companions they like to team up with. If you are entertaining colleagues after sealing an important business deal, nothing breathes life into a party like two or three of our bikini-clad high class escorts sipping champagne in a whirlpool bath. Should this appeal, we will be happy to help you choose some ladies with exactly the right group chemistry for whatever you have in mind.
If you like the look of our escort service but are too busy jet setting to take full advantage of it, we can also arrange for you to take one or more of our high class escorts abroad with you to several locations, whether on a business trip or for a sunny getaway. Zurich, Monte Carlo, Monaco, Istanbul and Sydney are just some of the destinations our escort agency will cater for. Our ladies love to travel and work on their tans. Again, let us know what you are envisaging, and we will come up with a plan to meet or exceed your expectations.
HCE is the whole package. Our selection of top models is without parallel in Germany for beauty, elegance and charm, and at the same time our gentlemen can also benefit from a range of other concierge services that will make their stay in the city one to remember. Our escort service is as reliable as your favourite luxury brand, and always attentive to your needs. Whether you are in town for an evening, a few days or a week, treat yourself to one of our charming high class escorts in Cologne, and see what else we can do for you too.
By Sylvia König
Sweet seduction in the chocolate museum of Escorts Cologne taste
04.01.2018
Do you stand on the sweet seduction? Then a visit in the chocolate museum is a duty. With her nice company you can look behind the scenery of the chocolates production and exactly observe like the tastiest chocolate of the world is produced. However, not only this! Since the chocolate museum of High Class Escorts Cologne still holds ready a special surprise for his guests. In the very big chocolate of wells you and her nice woman of the sweetest seduction with Escort Service Cologne may nibble. The visit in the chocolate museum is the perfect prelude a successful day and also the evening can still become very promising.
The perfect company to the dinner with girls
Besides, you yourselves have the choice whether you liked to take the dinner in a luxurious restaurant or prefer, nevertheless, rather an earthy brewery Escort Agency Cologne. With certainty you will come to the culinary pleasure of the typically "kölschen" kitchen. Of course, a freshly tapped "Kölsch" belongs to your perfect evening. Then after the dinner you can spend with the lady still an intoxicating night. Like the night planning looks it is incumbent solely upon her images. The agency in Cologne is ready for anything what makes you a happy customer. Since just with the Accompanying service the customer satisfaction comes first, without If and, However with Vip Escorts Cologne
Escort Cologne get to know and use contacts
Don't you want to visit the city centre of Escorts Cologne alone? Are you perhaps even regularly in beautiful Cologne? Then you should look for an alternative and no longer associate yourself with loneliness. Make use of the Escort Service Cologne and get to know open-minded escorts. Elite Escort offers you the chance to find a charming escort who will fulfilL your wishes. Have the courage to contact the Escort Service Cologne. Here you are the king and can rely on us to fulfil your wishes.
Experience the beauties of the city with the High Class Escort Cologne
An escort lady is nothing forbidden or untrustworthy. On the contrary. Numerous men entrust themselves to the ladies of the escort and quickly provide sufficient balance in their lives. No matter for which reason you come to High Class Escorts Cologne, with an escort at your side you always have the beauties of the city in front of you. The Escorts Cologne offers you a special service. This is about real high-class escort with real models. The high class Escorts Cologne are all working hard. For these ladies, it's the modelling business. Of course, you can benefit from this, because you book a charming, elegant and above all open-minded lady. Escort Cologne stands for special luxury, because not every man can afford.
Experiences with the Vip Escorts Cologne
Escort Agency Cologne tries to fulfil all your wishes. Trust an Female Escorts Cologne that has been working in the industry for many years and treat yourself to a real model. Professional these escorts will make your dreams come true. Attract the eye with the Escorts Cologne. The escort provides for beautiful hours with a real supermodel. Escort Service Cologne is your partner for crackling hours.
Escort service cologne for your dream woman on time
The escort service Cologne offers you a variety of beautiful, but above all intelligent women. With the Female escort Cologne you can enjoy a stylish evening in the most cheerful city on the Rhine. With a delicious aperitif at the Rhine, you can get to know your escort service in Cologne. They will be charmed by the feminine charm. Finally the end of solitary times, even if they are only a short time to visit Cologne, the escort service Cologne provides them the appropriate partner.
Escort agency cologne for discreet escort agency
No one needs to know that you have to sweeten the lonely evening or lonely day in Cologne. At Escort Agency Cologne the word discretion is still very important and you have nothing to fear. Any extra customer requirements are discreetly fulfilled by the escort service Cologne. Let an attractive woman at your side pamper you for an evening or a day. What kind of business you want to experience with your company in Cologne is entirely yours. No one will notice that the lady at your side is not your wife or girlfriend. Because the appearance in the public with the Female Escort Cologne is perfectly prepared.
A balloon trip over Cologne with the escort agency Cologne
The escort agency Cologne offers you exactly what you expect from a visit to Cologne. Passionate visits to Cologne are made possible by the escort agency Cologne. But not only evenings in Cologne can be arranged accordingly pleasantly by an escort. The mornings and afternoons in Cologne can also be designed with the escort agency Cologne in many different ways. Visit the metropolis not just for business reasons, but go a step further and devote your city to your free time. The escort agency Cologne offers you the accompaniment, which you would like for this moment.
Cologne from above enjoy the escort service Cologne
In Cologne you can experience a lot and see a lot, not only on business. You can also experience a lot privately here. Would you like to see Cologne from above? Would you like to experience the Cologne Cathedral from above? Then book with an attractive escort lady the balloon flight over Cologne. Together with a lady at your side, you can enjoy and experience Cologne accordingly. The balloon flight over Cologne shows you the beauty of the city and the many sights from a different perspective. The escort agency Cologne offers you a pleasant companion for the airy heights.
Book an escort yet
You can book an escort lady at any time. An escort service from Escortservice Köln is available to you after just a few minutes. The bookings at the escort agency Cologne are of course very simple. You do not have to answer cumbersome questions. If you are looking for a balloon flight and a subsequent meal, simply pick a lady out of the file and book online or by phone. The order had never been easier. The ladies are available in the pre-selection and you have the possibility to look at the ladies in advance. So you do not book the cat in the sack.
Glamour with Escort Cologne
Are you always on the wrong lady in the women's choice and are disappointed in the events at the end of a day? Then say goodbye to this feeling, because you will not get disappointed or bored. The escort cologne offers you a unique high class escort in Cologne, not only in the form of mediation. We provide exciting hours between the ladies and our guests.
Cologne offers an exciting nightlife. Parties and events sweeten visitors to the nights. Loneliness, however, will no longer be your companion, as the escort ladies of Escorts Cologne will sweep away the loneliness. Who is in Cologne should visit the best clubs and parties of the city. These can be found in the Belgian quarter or on Zülpicher Platz. There are clubs and discos, which not only serve great drinks, but also bring the ground to quake. A quick dance with the ladies from the Escort Service Cologne will be your memory par excellence.
High Class Escorts in Cologne – uncomplicated accompaniment on time An insider's tip is the Ring of cologne, which is known as the party mile of the city and is regularly visited by many residents. Why not look at this impressive celebration?
You do not have to go alone, because we offer you the escort lady from escort service Cologne. Fast, discreet and uncomplicated, you can book the numerous ladies. We have the right accompaniment for each guest in our register. All our escort services can be found on our website. Our escort agency VIP escort Service Cologne is also available to you by e-mail or by telephone. Questions are answered promptly and problems are discreetly removed from the world. Our ladies have all reached the high class range and offer you a perfect service, as you wish. Book the ladies for a few hours or several days, if you also want to have a company at the breakfast table. Call us!
With pleasure we will organize your Escort Service with limousine and Jet-service Germany-wide
In case you have booked an Escorts overnight stay in Dusseldorf or Cologne, we will pick you up from the Airport and will bring you back to your Escorts Frankfurt, or Escorts Berlin, or Escorts Munich. This service is for free, in case of an Escorts Germany overnight booking in Dusseldorf and Cologne.
If you need a limo or private flight service, please contact us confidingly. Please feel free to contact us anytime, we will kindly give your advises or suggestions for your Escorts Munich, also Escorts Zurich and also all other cities for your Escorts Germany.