Munich Escorts: Make your trip unforgettable with our high class escort service
We want to welcome you in Munich. Please take your time to browse our website and find the most beautiful Munich escorts. Whether you are in the Bavarian capital for business or pleasure – make it an unforgettable trip with our escort agency. We will accommodate every aspect of your plans. Our escort service not only offers you a wide array of delectable ladies to scintillate and tempt you, but we can also facilitate charter flights from the airport of your choice directly to Franz Joseph Strauss Airport. We can, of course, take care of your airport transfer with a premium limousine service as well. Nothing is too good for our clients.
We will introduce you to the finest high class escorts whose sole focus is to fulfil your desires. Our escort agency in Munich can book restaurants, theatre performances, concerts or museum tickets, and we can suggest the right accommodation as well for you to enjoy your time with our top models to the highest standards. Whatever you need to enhance your experience, our escort service will be there to help you. As our regular customers will agree, we offer a unique combination of social distinction, professional service and erotic pleasure. Find out more by making a booking with HCE today.
Top Escort Escorts Munich
High Class Escort make men dreams come true ..
Our office is available for you in terms of reservation requests seven days a week, 365 days a year, 24 hours.
You can reach us in the office at any time right here: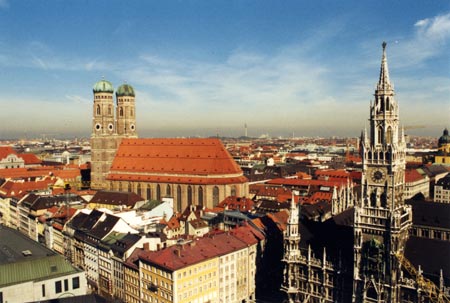 Get to know Bavaria's capital with high class escorts
Munich is a magical city, with so much to offer sophisticated travellers. There are beautiful historical sights such as the Frauenkirche and the Nymphenberg Palace. Then there are spacious, elegantly laid out parks like the Englischer Garten – the ideal place to stroll with gorgeous ladies.
If you are a sports fan, the Allianz Arena hosts Bayern Munich's Champions League matches. But if you and our top model would prefer something more highbrow, the Bayerische Staatsoper stages lavish operatic productions and there are ballet and classical music events every night of the week.
There are also plenty of major events for you to visit with a high class escort. The highlight of Munich's social year is the annual Oktoberfest celebration. Why not select a stunning woman from our selection of Munich Escorts and take her to the biggest party in town? With such a gorgeous woman at your side, you will be the star all of the beer tents. Just get in touch with our escort agency and we will choose the right service for you.
Whatever you choose to do, contact us and we will gladly arrange everything on your behalf. From theatre tickets to meal reservations, we can make your time with our escorts as smooth and hassle-free as possible.
What you can expect from our high class escort agency HCE?
Our top models are truly exceptional, representing a rare mixture of physical beauty and intelligence. In other words, our escort service is ideal for men who seek both physical and social companionship. Our escort ladies all know the city of Munich intimately. They can take you by the arm and show you the best places to shop, the finest bars and restaurants and the most romantic views. Each of our escorts also has her own character and style. They offer so much more than just beauty. Their wit, charm and sophistication will delight any person they meet. In fact, they are the perfect companions for executives who need to impress their colleagues or clients with their exquisite taste.
Whatever your desires, you will find high class escorts in our portfolio that excite your senses and provide wonderful company all night long. Whether brunette or blonde, olive skinned or fair skinned, whatever you preference, you will find your ideal date in our selection of dazzling women. What they have in common is their poise and class. The women available from our escort agency HCE will be comfortable in any context, from the beer tents of Oktoberfest to the finest restaurants and social events.
Imagine the possibilities. Is there anything more brilliant than sitting on a Munich roof terrace with a candlelit dinner enjoying the company of a stunning escort lady, with the majestic Alps in the distance? Our Munich Escort agency can make that a reality for any visitor. Just get in touch with us and take your pick from the city's finest escort models.
Our top 5 hotel advises at Munich
Bayerischer Hof | Promenadeplatz 2–6, Altstadt | Tel: +49 (089) 212 00 | www.bayerischerhof.de
Impressions from the luxury hotel Bayerischer Hof, Munich presented by German TV station BR:
Where to go with our high class escorts in Munich?
Munich is a cosmopolitan city, with every amenity needed for you to enjoy a good time with high class escorts. Although the possibilities are almost infinite, here are some ideas about how you might spend a day with one of our ladies:
Start off by meeting in Marienplatz, in the centre of Munich. From here, you can tour the Frauenkirche and enjoy the stillness and beauty of the interior. After that, why not head to the Maximilianstraße, Germany's most expensive shopping mall? Or visit the mall "Fünf Höfe" in the Theatinerstraße 15, when you prefer luxury designer clothes. Let our high class escorts show you where to shop for boutique and designer clothes, sample the creations of elite chocolatiers and purchase the most elegant jewellery. All of this before heading for a romantic, evening walk in the Englischer Garten. Few places in Munich are so idyllic. You could go boating on the lake, sup fine wine on the grass or hold each other in the Japanese Tea House and take in the view. It is a delightful place to spend time with your lady of HCE.
After a walk in the park, it is surely time for dinner. Let our escort model tempt you and show you the most exclusive restaurants in Munich to tickle your taste buds. For example, our escort agency can book you the best seat in the house at Boettner's, which serves a superb fusion of haute cuisine and Bavarian specialities. Alternatively, we can make reservations for you and your high class escort at Les Cuisiniers for an authentic French experience. Each of these restaurants has award-winning chefs and wine lists that feature only the finest German and French vintages.
BOETTNERS RESTAURANT | Pfisterstraße 9 | +49 (0)89/ 22 12 10 | www.boettners.de
Explore Munich by night
Following the meal, why not catch a show? There are plenty of venues in Munich, but we find that the Cuvilliés Theatre in the Residenz Palace is the most impressive. With its rich interior and outstanding performances, both you and your model are sure to adore it. As the opera or play reaches its climax, you can think about the ending of your evening with some alone time, just you and your high class escort in exceptional comfort at one of Munich's most luxurious hotels.
We can recommend many hotels, all of which treat guests like royalty. First of all the five star Hotel Bayerischer Hof. Relax in a palatial suite with all of the amenities you need to make the most of your night. From steamy saunas, to bubbly whirlpool baths and of course, a welcoming bed. It is the ideal way to unwind during your stay, a perfect mixture of business and much needed pleasure.
Additionally we can provide you with secure guest list access to P1, one of Europe's most iconic nightclubs. Another ultimate tip for clubbing is the Club Harry Klein, which is the best venue for house and techno fans. If there is something you want to experience in the city, we will make it happen.
After an evening of such delights, we are confident that the evening with one of our high class escorts will enthral and captivate you. And should you at any time have any additional, special requests, our escort service HCE will be only too happy to assist you.
Harry Klein | Sonnenstr. 8 | Tel: +4989 4028 7400 | www.harrykleinclub.de
Munich by night:
Shopping in Munich
Munich is an expensive affair, but thats pretty good. Visitors like to pay a lot in this luxury-city. So you can get nearly everything in the local stores,from smokings, promcoats to traditional closing such as a bavarian Dirndl or leather trousers. Even noble interior stuff and accessoires like Leonardo crystal glasses, Butlers decoration and Swarovski-chairs are sold here. Shopping is an experience, a mix of tradition and new age.
Luxury articles en masse
When ist comes to getting high quality and most upscaled fashion, a visit to the Maffaystraße in Munich is an absolutely must. Here you´ll find the best fashion and designerstores of the city. Traditional fashion like Dirndl or leather trousers are an important part of bavarian history and they are also a symbol for lifestyle at Munich.
Those who love designerclothes will make a find a few metres away at Theatinerstraße 15. The superlative shopping mall "Fünf Höfe" is located there, a place where ambience is completely perfect. Even if you don´t decide to buy something, a walk through the noble mall may be connected to a nice meal in one the fine restaurants.
Germany´s most expensive shopping mall : Maximilianstraße
On the pavement of wickedly expensive Maximilianstraße, "normal" tourists always run the risk to walk alongside international VIP´s and hollywood stars . Nearly any well known store is located here: May it be Armani, Louis Vuitton, Gucci, Cartier, Ralph Lauren or Westwood – Every label can be found. To get the perfect handbag for your pretty escortes Munich lady, we recommend to you the Louis Vuitton store. Fine desgins like Turenne MM, Montebello MM or Speedy 30 are sold here.
Why you should choose our escort agency in Munich?
HCE offers a professional, discreet service that matches elite customers to the highest class of female escort. We pay extra attention to finding high class models whose brains and sophistication match their beauty. We know that when clients pay a premium for quality, they expect a truly exceptional experience, and we pride ourselves on always being able to deliver.
That is why every single one of the Escorts in Munich we work with is intelligent, witty and charming. They can bewitch and enchant not only you but the acquaintances at high society parties and business functions, but are just as happy to spend intimate evenings face to face over a restaurant table. They know how to make the heart of any discerning gentleman race in anticipation and how to fulfil your heart's desires. They pride themselves on making your experience with our escort service in Munich as pleasurable as possible.
What our escort agency can offer to you:
most beautiful escort ladies of Germany
100% discretion
extra service like a hotel booking, theatre tickets, shopping advice or a restaurant reservation
24/7 every day available
Our escort service HCE offers more than beauty
Our portfolio of beautiful high class escorts is the core of what we provide, but we go well beyond simply offering the right escort for your needs. Our escort agency will also provide any extra services that clients require. Our team will be delighted to help you. That is what makes us different. Nothing is too much to ask. We can process last-minute requests for accommodation, change your booking as required and deal with short-notice cancellations.
We also make it easy to get to and from Munich by private jet. We use our jet service to source private transport and can create schedules to meet your exact needs wherever you like. It does not matter whether you like to stay in Frankfurt, Dusseldorf, Berlin, Zurich or any other main city in the world, our jet service will bring you there and back safely and completely discreetly. You can even request a limousine to take you to and from the airport. Travel in the lap of luxury is just a request away.
If you are travelling to Munich in the near future, we look forward to hearing from you. HCE provides ravishing models to accompany for your trip, ladies so sensual and enchanting that you are sure to have an unforgettable experience. Check out our portfolio of exquisite high class escorts and select the companion of your dreams. The next time you visit this city, it will be the trip of a lifetime. Enjoy lovely companions and make your time here simply unforgettable with Munich escort girls.
By Sylvia König
With pleasure we will organize your Escort Service with limousine and Jet-service Germany-wide
In case you have booked an Escorts overnight stay in Dusseldorf or Cologne, we will pick you up from the Airport and will bring you back to your Escorts Frankfurt, or Escorts Berlin, or Escorts Munich. This service is for free, in case of an Escorts Germany overnight booking in Dusseldorf and Cologne.
If you need a limo or private flight service, please contact us confidingly. Please feel free to contact us anytime, we will kindly give your advises or suggestions for your Escorts Munich, also Escorts Zurich and also all other cities for your Escorts Germany.