Escorts Frankfurt and Escort Service Frankfurt
The financial Metropolis of Frankfurt on the Main is one the most important cities in Germany in case of Business. Important business decisions are made every day. As an exclusive Escort service Frankfurt we offer our services even here. Escorts Frankfurt score with style, elegance and esprit. Thats what you expect, and as a serious provider we surely know that.
Top Escort
High Class Escort make men dreams come true ..
Our office is available for you in terms of reservation requests seven days a week, 365 days a year, 24 hours.
You can reach us in the office at any time right here: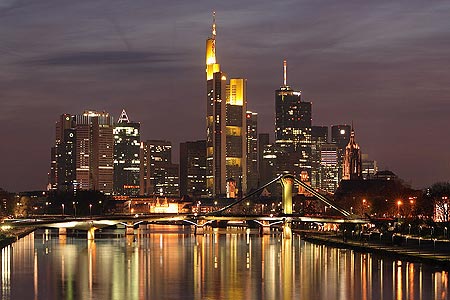 High Class Escorts Frankfurt
Successful business men are using the services of Escorts Frankfurt for their evening schedules more often these times. Thats how they score in the negotiations with our business men. Our Escort service Frankfurt advises you in front of the meeting, which Escort Ladies are perfect for your needs. About the financial and banking center Frankfurt there is much to report. This is not only the fact that here the international and national finance scene operates. As an high class Escort Agency Frankfurt, we know that the complex and solvent customers appreciate that. It's just nice to know for us as a service that our customers enjoy the work and service.
For this quality HCE stands with its name. We remain at the event and outings at a high level, that's why our trend scouts, are out for the move. They supply and provide the latest insider news on the best Frankfurt venues. Brand new: In-bars like the Mosaic Bar, Vinesso, the main gold and the Roomers exclusive restaurant. All are real Cream Pies, presented by the HCE Escorts Frankfurt. In addition, we would not want to deny that Frankfurt has to be more than Skyline, Goethe House and the shopping mall. This will also confirm your with local knowledge equipped Escort Agency Frankfurt Lady. As mentioned in the previous paragraph, there are many undiscovered Frankfurt beauties. That's what the makers and thinkers of the event "Frankfurter Unorte" meant. The leaders of "Unorte" will guide you into the heart of Frankfurt, to places that look at first not so worth seeing.
Our top 5 hotel advices for Frankfurt
Hessischer Hof | Friedrich-Ebert-Anlage 40 | Tel: +49 (69) 754 00 | www.hessischer-hof.de/
The Hessischer Hof (Hessian court) is one of the finest, upscaled addresses at Frankfurt. Here, expensive chinese wallpapers are combined with ancient furniture and many other curiosities. Magnificient paintings decorate rooms and floors of this great building. In the past, the older building served as a palace of the Hessian prince. And today, there´s still not any difference compared to the past, a lot of famous persons stay over night here. In most cases, they performed in the nearby festivall hall previously. Names like Boris Becker, Elton John and many others could be mentioned here incidentally. Included to the value is a free use of the fitness club "Mainhatten Sports". Also worth seeing: Famous "Jimmy's Bar" located in the basement. To complete the decadent image, a breakfast with champaign and caviar should be included every morning.
The luxury hotel Hessischer Hof in an exclusive video:
Culinary art in Frankfurt
Schreiber-Heyne | Mörfelder Landstraße 11 | Tel: +49 (69) 62 39 63 | www.schreiber-heyne.de/
Frankfurt´s comfort brought to perfection: The menu card of Schreiber-Heyne does show us how Frankfurt´s cuisine has to be: Savoury, solid and catering for all tastes. The typical apple cider restaurant has recently been rediscovered by the marketing-scene. The reason for not being mentioned by the local press for such a long time can be explained by this fact: The Schreiber-Heyne is really hard to find, from outside it looks quite unimposing. Those who want to have a dinner here should make a reservation.
Nightlife in Frankfurt
The Frankfurt experience should not end after visiting the several art galleries and museums. Your beautyful escortes Frankfurt lady can introduce you to the thrilling nightlife here like no one else. She knows every secret advices concerning the club scene, auguring a nice evening. But if you like things going on more slowly, that won´t be a problem. There is also the possibility to have a great dinner in one of Frankfurt´s several gourmet restaurants. Such a candlelight dinner, combined with a toast in a stylish bar afterwards, can act as prelude of a memorable evening and an exciting night.  But only you decide how your day in Frankfurt ends. And will it be just one day, or a a whole week together with some beautyful escortes? You decide! Everything is possible. Treat yourself with this special luxury. That´s what you deserve.
Robert Johnson | Nordring 131 | Tel: +49 (69) 800 43 13 | http://www.robert-johnson.de/
If you´re familiar with the house and techno scene, you´ll have to visit this famous club. It´s a mecca of electronic music for fans from all over the world. Located at Frankfurt´s commuter town Offenbach (about ten minutes via underground or by taking a taxi), club owner Ata Macias runs the "Robert Johnson". The club is named after a blues legend, but only the finest house-, electronica- und drum'n'bass-sound is played here.
Shopping in Frankfurt
The banking and stock exchange stronghold fulfills it´s image even concerning fashion. It doesn't matter whether being businessmen, escort Frankfurt model or normal tourist- A good appearance is always important for everyone. Local stores and boutiques are dedicated to the rising demands of the visitors. Stores advert with creative new concepts.
Frankfurt´s central shopping-boulevard: Goethestraße
Which man does not wish to make his beloved happy? Every man does. If you booked one of you beautyful escortes Munich models, you could give her this kind of happyness. Make her a present, so she will always remember and thank you sincerely. Start your shopping trip at Goethestraße, outside of the crowded shopping malls.
Exclusiveness has a name
With this slogan Goethestraße adverts it´s customers and invites to shop and to have fun. Only those who were already here do know what´s going on. Certainly, famous jewelries like Cartier und Tiffany's are located here too. Buy some fine earrings or a nice collier for your charming escortes. And for you there may be a fine watch from Omega´s speedmaster professional collection. Once you have had a long day and your feets are still not burning then we recommend a visit to Louis Vuitton store. There you´ll find a nice handbag for your escortes Frankfurt lady concerning the dinner in a noble restaurant, the opera or a high society club later on.
When it comes to impress your beautyful escortes lady with a noble dress, you should definitely take a look at Roßmarkt 15, where the luxury dress store Gabriel is located. In this store it´s all about men´s wear. The fashion conscious ladies of high class escortes Frankfurt give advices how to dress perfect. Perfectly styled, you´re uppon to visit Frankfurt´s fine nightclubs. Our escorts in Frankfurt are waiting for you!
Frankfurt: shopping metropolis in a video
Escorts Frankfurt history
With the creators, you walk in the paths of the centuries-old history of the Escorts Frankfurt, and also discover the classics such as museum mile, or Romans. Of course, the 2-hour guided tour is full of small stories of the Guides, which will always fit the scene. Presumably, even long-established Escorts Frankfurt, visitors will have to smile one time or another hearty about it. Of course, at the end of this little mini-teaser the gastro-tip should not be missing. We were particularly impressed by the Mosaic bar, which somehow reminds us of the Bedouin camp of the former Libyan dictator Gaddafi. And we love from Escort service Frankfurt like it extravagant – just like our customers. But now to the tip: in said bar you can sit under a tent, surrounded by colorful pillows and in the dim atmosphere of many small mosaic lamps. With so much cozy togetherness, you get your Frankfurt model is certainly a lot closer.
By Sylvia König
Attractive evenings on the Rhine shore are guaranteed With High Class Escorts Frankfurt
04.01.2018
Do you search an employment as long as you with ladys Frankfurt are? Then, nevertheless, you visit the Rhine shore. In the Rhine tower you have to take a break from every day the possibility. The Rhine tower can serve you as a view platform. Use the opportunity and experience a unique appearance and view directly over the Rhine. With the accompanying Escort agency Frankfurt you get the suitable company to experience an attractive evening. With a lady you can experience the amusing plays of colour on the Rhine if the sun sets.
Sunrise or sundown with Vip Escorts Frankfurt experience
A sunrise or a sundown cannot be more romantically. Just now in autumn you have to experience the possibility both at a pleasant time. The Rhine tower with his 166-metre height offers for it the ideal platform. Afterwards, after the play of colour is finished, you can search with your company the way in the clubs and restaurants or enjoy, however, a coffee together. With an Escorts Frankfurt you have to get to know the possibility with Escort Service Frankfurt in quite another manner. Ring in the evening with a romantic sundown, before they dedicate themselves to the sounds of the operas with us.
Frankfurt with the Elite Escort Frankfurt
Frankfurt is a metropolis that is not only valuable for business life, but also for the personal fun with the Elite Escort Frankfurt escort. In addition to the high skyscrapers, which drill like pencils in the sky, the city has valuable leisure offers to offer. Guests from other cities appreciate these leisure activities and visit Frankfurt regularly. Are you also affected by the city and its liveliness? Then you should explore Frankfurt. Best with an escort lady. The Escort Lady Frankfurt ensures that you will not forget the city so quickly.
Elite Escort Frankfurt
At the Elite Escort frankfurt you have the opportunity as a visitor and guest of the beautiful city to enjoy a companion that will meet your needs. As an ambitious man you should not only set your own requirements, but also set the standards for women. The Escort Lady frankfurt fulfills these requirements 100 percent. Explore the city and let yourself be guided by your ideas. How about a visit to the "Römerberg" or a relaxing walk in the palmgarden? Frankfurt can offer you a lot. Use these options with the Elite Escort frankfurt. Together, frankfurt is experiencing a better and more enjoyable experience.
With pleasure we will organize your Escort Service with limousine and Jet-service Germany-wide
In case you have booked an Escorts overnight stay in Dusseldorf or Cologne, we will pick you up from the Airport and will bring you back to your Escorts Frankfurt, or Escorts Berlin, or Escorts Munich. This service is for free, in case of an Escorts Germany overnight booking in Dusseldorf and Cologne.
If you need a limo or private flight service, please contact us confidingly. Please feel free to contact us anytime, we will kindly give your advises or suggestions for your Escorts Munich, also Escorts Zurich and also all other cities for your Escorts Germany.