Escorts Hamburg and Escort Service Hamburg
To be honest, the weather in Hamburg is really bad most of the time, but somehow Visitors grant some amount of attraction to the Hanseatic City. The High Class Escorts Hamburg of the HCE Agency do have the same attraction. Regular customers of ours appreciate our service for their attributes like style safety, trend awareness and exclusiveness. Let yourself be convinced by the class and the experience of the Escort service Hamburg.
Nightlife on "Alster" with escort agency Hamburg
Those who have already visited the pearl at the Alster with it´s giant harbor and the busy life, know exactly that "pulse of time" is rushing here constantly, in a steady rhythm. Our task as high class escort service Hamburg is to accelerate your pulse, in a very special way..! Handpicked beauties afford your pleasure and make sure that you have a special stay at Hamburg – a stay you won´t forget that quickly. Our escort Hamburg models can be characterized by knowing the place, cultural interests and a distinguished style. Take a look at our top ten ladies – list and decide for yourself, who can be your little sweetie! Even dates and arrangements with two or more ladies are no problem for us – high class escort service Hamburg is your personal warrant for a felicitous, tangling visit of the hansetown. Here you can inform yourself about recommended hotels, don´t hesitate to ask our team concerning your special wishes in order of transport and organization. We facilitate private jets from/to Hamburg and limousine service befitting your rank- Get ready for charm, esprit and tangling eroticism in a maritime atmosphere, together with high class escort service Hamburg.
Top Escort
High Class Escort make men dreams come true ..
Our office is available for you in terms of reservation requests seven days a week, 365 days a year, 24 hours.
You can reach us in the office at any time right here: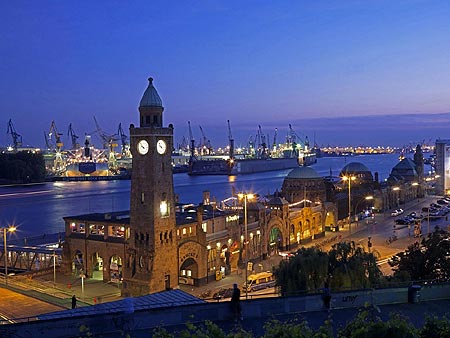 Escort Recommendations for Hamburg
High Class Escorts Hamburg invites to enjoy and relax
The city of Hamburg is one of very few cities in the world that is able to combine eroticism and culture together. Explore with your pretty companion by Escorts Hamburg the Sankt Pauli district and Saint George with its sophisticated theaters and music halls, as well as art galleries and wonderful pubs. Whether it may be a fine restaurant, a quaint pub or a stylish club for an enjoyable night out together with a beautiful companion of the Escort Service Hamburg, you'll find anything at one place. All of that can be found within the Reeperbahn red light district and this makes up Hamburg's unique charm.
You can feel exciting erotic feeling nearly everywhere, which will of course have an impact on you and your stunning companion from the escort service Hamburg. Enjoy the unique flair of the Hamburg Kiez' in the company of one of our escort ladies and have a memorable evening, or an exciting night. The next day can then be used to relax. A harbor cruise aboard one of the classic barges belongs to the definite Top 5 of a Hamburg sightseeing tour.  Also you shouldn't miss a walk through the beautiful park "planet and Blomen". Whatever you are in the mood to do, your stay in Hamburg guarantees an unforgettable experience. Especially with the wonderful company of a lady from Escort Hamburg.
Escorts from Hamburg score with style and exclusivity
Sure, the weather in Hamburg is mostly bad, but visitors grant a certain attraction to the hanseatic city. The same sex appeal goes also to the models from the Escorts Hamburg agency. Our regular customers appreciate the ladies for attributes like style and exclusivity. Let us convince you of the benefits of the escort service Hamburg.
If you come to Hamburg the next time you should spend the evening with perhaps one or even two attractive beauties of Escorts Hamburg. You'll be positively surprised.
Escorts Hamburg – Nearly invincible
Even escorts Hamburg does know: Hamburg is the secret capital. Nowhere else in Germany visitors can experience that extent of cultural diversity and so many open-minded citizens. It may be the long seafaring tradition and the early trade-connections of the hanse – people here don´t care about where anyone comes from, every individual is welcome here. But especially seafaring has influenced historic townscape. The early economical prosperity, brought by the hanse, led Hamburg to be one of the richest cities in Germany. Of course, this could also be seen in the architectural style. The townhall by itself, located at the Inner Alster, might keep visitors gazing for a few hours.
Together with escortes Hamburg, you can not only discover the official buildings, representing the prosperity of Hamburg´s shipowners and traders, but also the many other old structures and trading stations. Those are a great symbol for the identity of the traders. Enjoy the unique flair of Germany´s most important harbour during a walk together with you escortes Hamburg lady, visit the esplanade on the colonnades or around Gänsemarkt. There you´ll find luxurious boutiques and only the best restaurants in a beautyful setting.
Our top 5 Hotel advices
Fairmont Hotel Vier Jahreszeiten | Neuer Jungfernstieg 9-14 | Tel: 1 49 40 3494 0 | www.fairmont.de/vier-jahreszeiten-hamburg/
Concerning the choice of accomodation, the trouble is often linked with individual wishes and needs. For this reason we recommend to you the Fairmont Hotel Vier Jahreszeiten , because here, everything should fit to one´s needs : Perfect service, tradition und haute cuisine, all this close to business and city life. With a history dating back 110 years ago, this classic european grand hotel belongs to the old-established in Hamburg. Located at the Inner Alster and Jungfernstieg, you´re close to the city centre and enjoy a special view of "the pearl on the Alster", which is a german nickname for Hamburg. In the hotel´s own restaurant "Haerlin" you can enjoy only the finest cuisine and the most exclusive delicacies, which have rewarded this restaurant with a michelin star. Don´t miss the exclusive vine offerings: The vine card is one one of the best at Hamburg. And after a long and exhausting city trip we recommend the exclusive spa & fitness area.
The Fairmont Hotel Four Seasons in a short glimpse:
Culinaric Hamburg – Delicacies of the hanse-town
Good culinaric offers aren´t rare at Hamburg, All the more it is so difficult to decide where to dinner . For this reason we did some research and are proud to recommend to you something really special. Let´s say you had a wonderful day at Hamburg together with your charming escortes lady, when it comes to have a good dinner: We think in this case a meal should not be just a meal, but a special experience.
La Mirabelle | Bundesstraße 15 | Tel: +49 (0) 40 4107585 | www.la-mirabelle-hamburg.de
And thats exactly what you get in the restaurant "La Mirabelle", located in the district Eimsbüttel. Enjoy the best of french cuisine in a comfortable, romantic atmosphere. The dishes are, as usual in France, served in several courses, each course being a superior experience. Don´t forget to ask the skilled and professional crew for a good vine!
Nightlife at Hamburg
The word "Reeperbahn" might let people think about something that labeled this famous party road for quite a long time: Many sex-shops , just a typical red-light district. Today, that´s not the case anymore, even the noble partycrowd of Hamburg is on the permanent guest-list here. But let us begin with some funny things, not just bars or nightclubs are located here anymore, but also entertainment offers like the "Operettenhaus", the wax museum Panoptikum and cabaret shows, comedians at Schmidt´s theatre und St. Pauli theatre. Those who want to experience the real nightlife in Hamburg, have to walk on: Take your charming escorts Hamburg lady and visit our secret clubbing location : The "Prinzenbar" is an upscale club and offers a noble setting alongside an intimate atmosphere: Full, but not crowded. Almost perfect to enjoy the evening !
Dock's Prinzenbar | Kastanienallee 20 | Tel : 040 3178830 | www.docks-prinzenbar.de/
Another great location is Hans-Albers-Platz. Here you´ll find bars and pubs where you can party hilarious, as in Mary Lou´s or the famous Quer. If you dare to take further steps, we recommend "Zur Großen Freiheit" : Erotic shows and the well-known Kaiserkeller at Große Freiheit 36.
Hamburg night life caught on video:
;
Shopping at Hamburg
Of course a trip to the hanse city is always linked with a fine shopping experience . That´s no problem in Hamburg, you can get everything from noble and classy up to alternative fashion. Even here it is hard to stay on top of things. Because of this you should think about your desires prior to your trip. There are numerous shopping possibilities at Hamburg, everyone of them fitting individual conveniences. The Hanseviertel advertises to have the best shopping malls in the city and this ma be true, because traditional hanse achitecture is connected with italian elements. It impresses with a quiet atmosphere and interesting offers concerning fashion and accessoires. Most popular shops here are Jacques Britt, Henry Christ and Henders.
If you´re in a hurry, we recommend the Europapassage, Hamburg´s biggest shopping boulevard in der city centre, it is good to reach and a big amount of stores are located here.
Your benefits with high class escort service Hamburg
It begins with the selection of our escort ladies: We have a strict assortment, to meet even the highest expectations of our clients. The beautiful models of escort agency Hamburg are not just some optical rarities, they convince and impress through their own, specific and individual character, that's because our different clients like different characters and expect different appearances concerning their escort ladies. Last but not least there´s only the best just for you !
Discrete and professional procedure of the escort dates
last minute booking: Even short terminated dates are no problem for high class escort service Hamburg
Flexible time management is a keyword for our escort ladies
Arrival by private jet via Calla jet: Create your own, unique travel plan and flight chart
Transport service via Calla limo: Comfortable and luxurious travelling
Probably the best German High Class Escorts in Hamburg
The next time you come to Hamburg you should spend the evening with one or two attractive escorts. The register of our Escorts in Hamburg is well sorted and surely meets your taste. Let yourself be surprised.
By Sylvia König
With pleasure we will organize your Escort Service with limousine and Jet-service Germany-wide
In case you have booked an Escorts overnight stay in Dusseldorf or Cologne, we will pick you up from the Airport and will bring you back to your Escorts Frankfurt, or Escorts Berlin, or Escorts Munich. This service is for free, in case of an Escorts Germany overnight booking in Dusseldorf and Cologne.
If you need a limo or private flight service, please contact us confidingly. Please feel free to contact us anytime, we will kindly give your advises or suggestions for your Escorts Munich, also Escorts Zurich and also all other cities for your Escorts Germany.